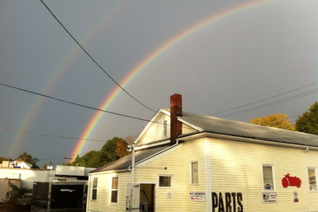 Our Location:
694 Main St.

Ansonia, CT 06401
Right next to the Shell station on the corner of Division st. and Main St.
203-736-0379

Directions:
From Route 8 North or South:
- Take exit 15 (route 34)
- Take a right off of the exit.
-Take a Left at the light at the big intersection onto 115
(you will see St. Mary Michael's Church in front of you and River Rock Tavern on the left)
- Go straight through the stop sign
- At the next light go straight (you will see the Shell gas station on the left)
-We are in the yellow house just after the Shell gas station but before Riverview Garage.
- Our parking lot is behind the building and to the right.
- The Store is in the house to the right and the Service Area is in the garage to the left.